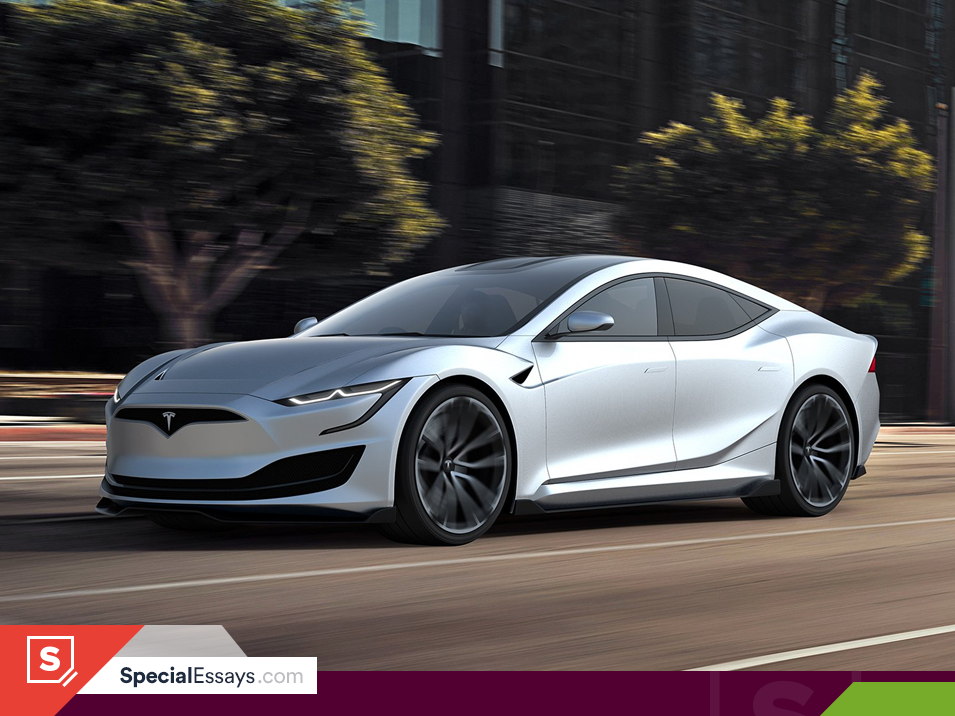 Category:
Tesla Motors engages in the development, manufacture, and selling of complete or fully electric high-performance cars (EVs) as well as electric powertrains. Tesla's major source of revenue has been the sale of the Tesla Roadster and offering Electric powertrain services to other motor vehicle manufacturers. Tesla Motors became a publicly traded company in 2011. Apart from being among the best performing in terms of stocks last year, the company posted its first-ever profit and the electric car model S sedan crowned the Motor Trend's 2013 car of the year. Although the California-based company was able to go through 2013 setbacks, 2014 will be a defining year. There are three key challenges that are evident and likely to affect the company. First, the company is likely to experience delays in the distribution of the new Model X to the market. The company had announced that it will release the Model X in 2014. The launch of Model X will pose a challenge because the company will be producing two models (model S and Model X) at the same time.
Although Tesla Motors have an upper hand in the production of EV technology, giant firms (Ford and GM) have indicated interest in joining the EV production. What will be challenging with these companies joining the EV production is that they have adequate resources, unlike Tesla Motors which was founded in 2003. A company like General Motors has even enlisted a special task force to study Tesla's disruptive battery technology. GM has also announced that it is in the process of developing a mass-market electric car with the capability of traveling 200 miles on a single charge. This is an apparent attempt to challenge Tesla's lead in the long-range battery battle. Finally, Tesla is facing a challenge of mounting or increased costs of production. Tesla is making huge developments in 2014, and this is translating into increased expenditure without significant returns. The company is expected to channel 25% of its finances into development and research. Another 20% is expected to go to administrative expenses, new retail locations, supercharger facilities, and service centers.
This one of the research paper samples available on our website for free. Check how much your custom research paper would cost:
This year will be very important for Tesla Company; it might be the year that will see the company move to next high level as a global leader in the manufacture EV automotive. The company should consider the following recommendations. To counter the mounting costs of production, Tesla needs to reassure the investors that their money is safe in the company. Investors need to be assured that investing in the supercharger network will be a huge value. Investors should be assured that intended installation supercharging stations to cover over 80% of American population and parts of Canada is a good reason to continue investing in the company. Therefore, Tesla needs to make investors comfortable, and this will reassure that company has a continuous supply of resources.
To mitigate the challenge of delay in distributing the new Model X, Tesla needs to come up with strategic supply chain mechanism. While Model X can be the completive force in the auto industry, failure to deliver this model by the end of this year could see order cancellation. Therefore, Tesla should formulate a delivery system that will ensure that there will be no delays. Finally, it is recommended that Tesla Motors comes up with more innovative electric cars. A company like General Motor is in the process of producing an electric car with the capability of running for 2000 miles without recharging. Tesla should consider forming a research institute with a sole responsibility of improving the current models and coming up with innovative ones.
Company Overview
Tesla was established in 2003 with the knowledge that lithium-ion technology can be used to create electric vehicles that are attractive, environmentally-friendly, and fun to drive. Tesla Motors started to raise capital in Spring 2004 and designed its first vehicle by the end of the year. The roadster was produced in 2008; since that time, a lot of these vehicles were sold across the world (Ross, 2011). In January 2010, the company secured a long-term Department of Energy loan facility to sponsor the development of powertrains, EVs, and manufacturing facilities. The Department of Energy loan facility together with the cash raised from the IPO has permitted the company to continue developing models such as Model S and X and expansion programs. Tesla has been involved in some major strategic partnerships. In March 2008, the company started to partner with Daimler AG so as to develop chargers and battery packs for Smart Fortwo EV program. Later on, Tesla came to a development agreement with Toyota and Daimler for the Class A-EVs. Tesla has also maintained the close relationship with Toyota, Panasonic for a joint development of battery packs, and Blackstar Investco. The management team at Tesla is directed by a chairperson, product architect, a CEO, and upper-management team that is selected from top technology and automotive firms. Tesla has over 150 suppliers around the globe. 30% of the suppliers are located in North America, 40% in Europe, and another 30% in Asia (Suppliers Business, 2013)
Hire our qualified writers!
Not enough time to create an assignment by yourself?
Order now
We guarantee:
on time delivery

original content

quality writing
Current Situation and Key Challenges
Apart from a few challenges which mostly affected the TSLA stock price in the financial year ending 2013, Tesla whizzed through 2013 with hardly major issues. As in December 2013, Tesla sales/revenue amounted to $2.01 billion and $456.26 million in gross income. However, 2014 might showcase with three major challenges for the company. A substantial challenge will be getting the Model X to the market (Hamilton, 2011). The company had previously promised that they will release the Model X to the market. The company will have two vehicles in the production line at the same time. Getting the Model X and Model S out of the factory and delivering it to the customers at the same time will be an immense challenge for the company in 2014. Another challenge facing the company is the mounting costs of production. In 2014, the company will make huge capital investments. It is estimated that Tesla will incur approximately $62 million to expand its supercharger in the US alone. 25% of its finances could go into development and research while an extra 20% will be poured into new retail outlets, supercharger facilities, and service centers (Hamilton, 2011). Finally, the automotive industry is very dynamic and full of innovations every dawn. Other major car manufacturers such as GM and Ford have already made their intentions of joining the EVs production. Although Tesla Motors has an upper hand in EV battery technology, Ford and GM have more cash than Tesla, which causes sleepless nights to the engineers at Tesla (Hamilton, 2011).
External Environment Analysis
Tesla Motors Company does not operate in a vacuum; the current external environmental factors are affecting its business. In addition, these factors have the potential to affect the company in the near future.
Economic
The global downturn or the great recession increased the rate of unemployment. As a result of this, people have learned to be more conservative on spending than a few years ago. The demand for high priced cars including Tesla has decreased under the current economic environment (Hamilton, 2011). However, the increasing prices of car fuel have turned out to be advantageous to Tesla Company. The use of gasoline driven cars remains unknown in the future and the foreseeable limited natural resources will make Tesla's electric cars a choice to many customers.
Sociocultural
Global environmental changes have remained to be a concern even in the 21st century. Gas fuel emission is the leading cause of global warming. From the 1970s, manufacturers have been trying to redesign car parts to reduce harms from the greenhouse gases produced from car fuel. Tesla electric cars might be the next big thing in the near future. It is expected that customers will opt for cars that are more environmentally friendly.
Global
The world is becoming a village, and entry into new markets for Tesla Motors will be easy. Formation of unions and trading blocs will further assist in the delivery and supply of electronic vehicles. There is also a global outcry that countries switch to environmentally friendly cars, and this will offer Tesla Motors a great opportunity (Mangram, 2012).
Technological
Electric vehicle charging stations infrastructure has become established in 2011. Tesla has pledged to establish supercharging stations that will cover 80% of the American population and parts of Canada (Mangram, 2012). Establishing these charging stations will offer a great business opportunity for Tesla. It will provide a unique market environment for the future recharging of EV.
Political/Legal
Many governments around the world are positive towards EV and urge their nations to adapt to alternative transportation technology without negative effects to the environment (Mangram, 2012). In the near future, government policies will be in the form of subsidies for EV producers and consumer price incentives. Such policies will favor Tesla Motors as it is already leading in the manufacture of EV. The positive response of many governments across the world will make electronic vehicles appealing and acceptable to many people.
Demographics
Tesla Motors' products target the upper middle class. A report by World Income Inequity shows that income distribution is becoming more uneven and approximately 42% of world income goes to the wealthy people who make up only 10% of the population (Hoffmann & Coste-Manière, 2012). The unequal income distribution is likely to affect Tesla EV negatively in the near future, especially its entry into developing countries where income level is relatively low compared to the developed ones.
Internal Analysis
Tesla Motors' history dates back to 2003 when a group of brilliant and innovative people decided to establish a lithium-ion driven car. The engineers proved that electric vehicles could be a great substitute to the widely used gasoline cars. Tesla Motors design, produce, market, and advance electric vehicle powertrain to other automakers such as Toyota and Daimler (Tesla Motors, 2014). Tesla's head office is at Palo Alto, California. Additionally, it has wholly owned subsidiaries in Europe, North America, and Asia. Tesla aims at offering high performance and electrically powered cars at very affordable prices. In 2008, the company gained worldwide recognition by producing the Tesla Roadster. After a successful launch of the solely electric operated sports car, Tesla took advantage of the technologic innovations and produced the luxury sedan market. Model S has a zero emission and has attracted many investors. The third model is the Sedan X which will be delivered in the course of this year (Hoffmann & Coste-Manière, 2012).
The current business model and strategy at Tesla Motors can be described as effective and client-centered. Currently, Tesla has over 6,000 employees and 125 stores and service stations around the world (Tesla Motors, 2014). The company aims to open more stores overseas. Tesla Motors does not involve any dealers; instead, the company bypasses dealers and reaches customers directly through company-owned showrooms across the world and online retail channels. Tesla Motors Inc. offers sales services such as free superchargers with X facilities. The company has formed strategic partnerships and alliances with other companies such as Panasonic, Toyota, and Daimler. Through the sale of electric powertrain components and other related services, the company has been able to raise additional revenue.
Management at Tesla is composed of a chairman, a product Architect, CEO, and team of directors from top automotive and technology companies. The management structure is composed of Elon Musk (Primary shareholder), Ahuja (Chief Financial Officer), JB Straubel (Chief Technical Office), Jay Vijayan (Chief Information Officer), Deepak Franz Von Holzhausen (Chief Designer), Jerome Guillen (Vice President, Worldwide Sales and Services), Peter Carlsson (Vice President, Supply Chain), Arnnon Geshuri (Vice President, Human Resources), and Diarmund O'Connel (Vice President, Business Development) (Tesla Motors, 2014).
Our Benefits:
On-time delivery
Affiliate program
Permanent discounts
Absolutely original papers
24/7 live support
Rush order option
Tesla Motors has technology as a key resource, and it can be said to be the most entrepreneurial company of the 21st century (Ross, 2011). It has accomplished something that has taken traditional car manufacturers ages. The launch of Tesla Roadster, Model S, and the highly anticipated Model X is an indication of future innovations. The company has the capability of becoming the next celebrated car manufacturer for making groundbreaking in the electric vehicles.
For the last three years, Tesla has shown continued market dominance. Today, Tesla Motors, Inc. has a market value of $27 billion compared to Ford of $67 billion, GM of $23 billion, and Webco Holdings Inc. of $6 billion (Ross, 2011). A comparison with other rivals shows that Tesla is slowly emerging as a reputable car manufacturer. In 2013, Tesla total sales/revenue amounted to $2.01 billion, $413.26 million in 2012, and $204.24 million in 2011. Gross income at the end of 2013 was $456.26 million, $30 million in 2012, and 61.6 million in 2011 (Ross, 2011). Although other companies like Ford and GM have indicated an interest to join in the production of EV, Tesla continues to have a technological advantage.