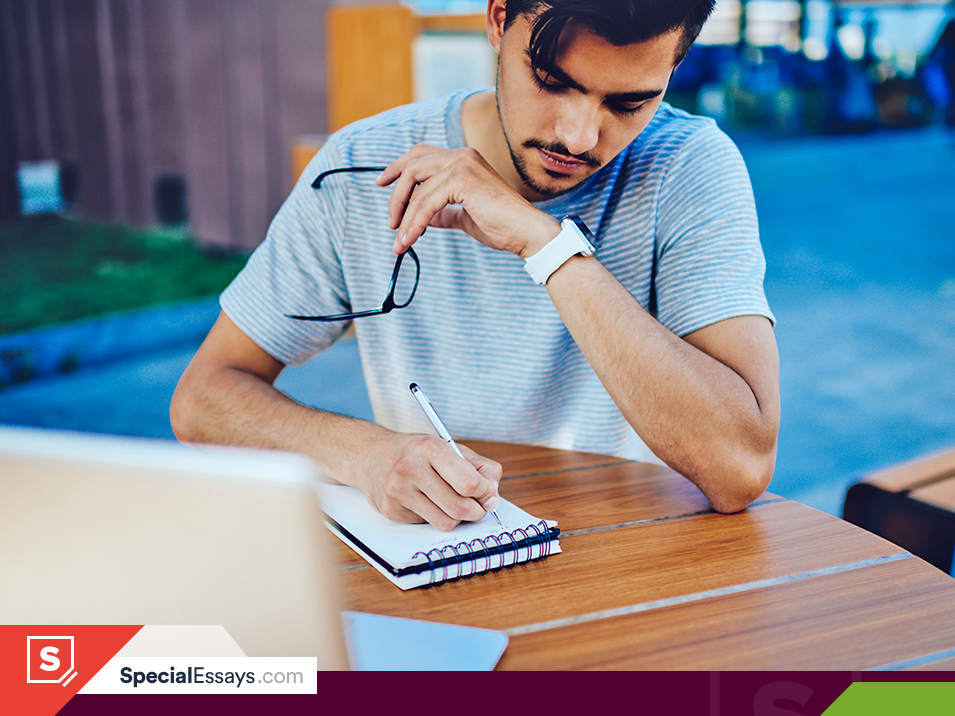 Category:
A response paper is a type of academic writing assignment that is different from widely known reviews. A review is a more objective piece of writing where first-person usage is not encouraged, whereas a response paper (otherwise known as a reaction paper) is written in first person and entails discussion and analysis of a specific situation from a personal viewpoint. Therefore, it is important to know for students how to write a response paper properly. One of the fundamentals of the response paper guidelines is to provide a concise explanation of a specific issue from personal perspective. Moreover, apart from providing some general arguments, it is also essential to provide personal opinion. A significant thing to consider here is that the personal viewpoint should be supported and illustrated by expert opinion and credible evidence. 
If you wonder how to start a response paper, stop being too critical about yourself and just start with free writing. Particularly, it is recommended to start writing down all the ideas that come to your mind concerning your topic. If you have to provide a response to some artwork or a literary work, it is recommended to study it in detail in order to be aware what it is about. There exist many tips on how to write a response paper in an effective way, so be sure that you will need to go through careful and attentive reading, full comprehension of the assigned work, as well as understanding of the main ideas and other aspects. 
How to Write a Personal Response Paper Properly?
One of the most widespread tips given by professional writers is to jot down all the impressions, emotions, thoughts, and feelings that arise when you are in contact with the assigned work. Once you have revealed what you think of a specific book, artwork or any other piece of work that needs to be responded to, please make sure you formulate a strong and clear thesis statement. It should convey the central argument or the main message you intend to communicate across. Once you have introduced the main points in the thesis, please be sure to elaborate these aspects further in the body paragraphs. As such, provide strong arguments, supporting evidence, and mention how you would respond to the issue.
When writing a personal response paper, the writer may turn to personal experience. As such, you may provide some specific examples to illustrate the topic in greater details.
Get 15% OFF
You can get limited discount for your first order
Code: special15
Get it now
How to Write a Response Paper and Make It Successful
Make sure that your paper is clear and easy to comprehend and understand. Each sentence needs to provide specific and clear information. It does not matter whether you agree or disagree with the author's ideas — the thing is that you should sound firm and convincing. When you put forward a specific idea, be sure that you support it. Moreover, the ideas you provide in the body paragraphs should be consistent with those mentioned in the thesis statement. 
If you want to sound convincing and if you want your ideas to be heard by others, proclaim your personal beliefs in a clear and comprehensible way. Try to come up with the most appropriate vocabulary to write a response paper successfully. What you say and how you say it should be clear to your readers. As such, take into consideration your target audience. It is equally important to be aware of the similar literary works or artworks (probably of the same author) in order to be able to compare and contrast the ideas presented. 
A Step-by-Step Guide How to Write a Response Paper
Actually, with the technological advances, students can get numerous online courses and get to learn materials on specific topics. Particularly, on such online studying platforms as edX and Coursera, it has become possible to learn how to write a response paper and other types of academic papers. These classes are really helpful since you may get all the information you need without leaving home. Moreover, when using online sources, you may also come across response papers examples, and thus see how to structure the paper, how to develop ideas throughout paragraphs, how to start such paper and how to finish it, etc. 
On the whole, professional writers share the following tips on how to provide a successful response paper:
If you have been assigned a book to provide response to, read it carefully and attentively. Make sure you get overall understanding of the material. 
Identify the main ideas about the assigned reading and provide an outline of them.
While reading, pay attention to the thoughts, emotions, and feelings that arise. Record them as well.
Come up with a strong and clear argumentative thesis statement, where you will convey the main idea.
Compose an extended outline of your paper. It will help you decide how many paragraphs your paper will have, what ideas you will convey, etc.

Switch over to writing an essay where you develop the ideas in a logical and coherent way. 
At first sight, it seems really difficult and challenging to handle the whole response paper assignment. However, with the help of different materials and technologies, it has become easier. In any case, you can ask for customer support online and get a perfectly written custom paper. There are different trustworthy and credible services that offer professional help with writing different types of essays, including response essays.
Purchase Response Essays Online
Our reliable and trustworthy service is here to assist you with your response essay writing. First of all, we guarantee excellent quality of writing. Second, we ensure that each order will be provided on time. To use our expert help, you need to visit our website, register on it, and provide order details. The very registration process is really quick and easy. You will need to provide some of your personal and contact information to create your private account. Leaving such details as your email address and phone number will help us contact you if some urgent clarifications are needed. When you fill in the order details, be particularly attentive and provide all the order specifics, such as subject, topic, writing style, deadline, paper length, formatting style, and others. 
If you want to work on the response essay on your own without purchasing our professional custom writing help, feel free to use our online manuals and guidelines on writing. Our professionals will assist you so that you could provide a high-quality response on your own. 
On the whole, if you want to succeed in academic writing, you should be well-versed in reaction paper writing. It is a specific type of the assignment which differs from the rest of academic essays, so it is important to learn the peculiarities of this type of writing. If you cannot cope with this assignment on your own, feel free to use help from our custom writing service.